by Beverly on Apr 10, 2021 in Fashion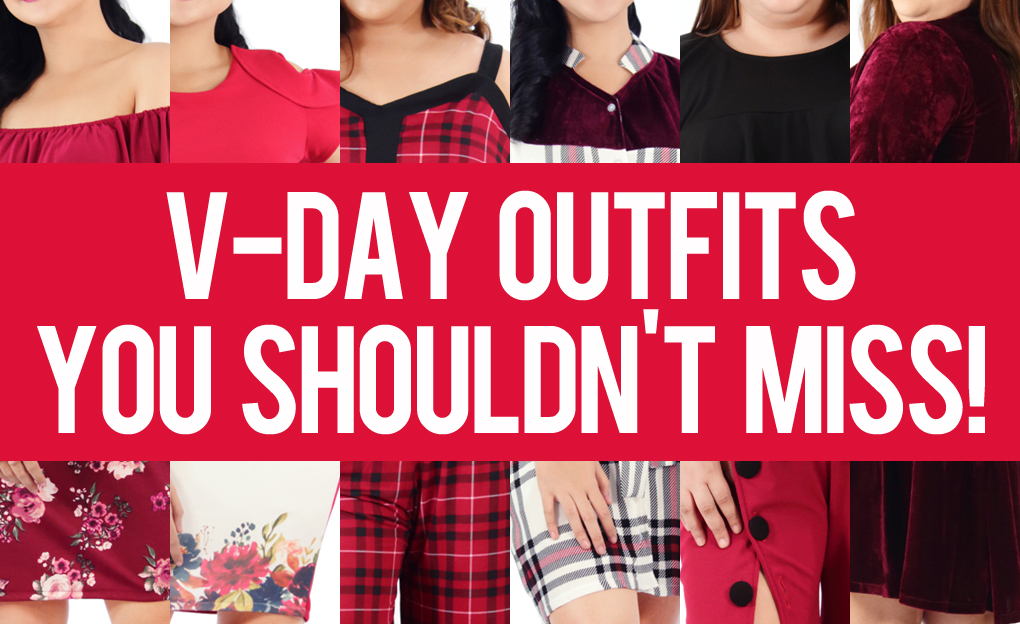 Valentine's day is the perfect excuse for many of us to put on that cute and stylish outfit. Ladies can relate to this even more especially with that dress-to-impress on date night (or day). Of course, if you are single, spending Valentine's with family and friends is also something worth getting all dolled up for too even if it's just a simple dinner at home.
The point is, Valentine's day makes any lady want to be prettier than usual before hitting the town. Whether it's date night with that special someone, or with friends and family, you deserve to look great! So, without further ado, here are some insights on what to wear this Valentine's day.
1. Picnic dates
Going on date during day time and on an open ground with the blue sky and the green grass can be both relaxing and romantic. What makes it better is you get to wear casual for that outdoorsy feel. Since it's outside, go for a fresh and breezy look, skipping tight jeans and wearing more loose yet stylish outfits for you to move more freely.
Pedals is a great replacement for those tight jeans. It allows you more movement, especially if wearing skirts makes you feel conscious. You can partner it with also a loose style printed top to give it a more feminine look.
Other than pedal, romper shorts can be a good outfit to go for. It's simple, stylish, and comfortable for outdoor dates.
If you really love to put on a dress for your picnic date, then go for a polo dress. It's neither too tight nor too loose. It's one of the best casual dresses to wear especially for long walks at the park.
2. Out for brunch
There's something charming about going on a brunch date…
Unlike dinner dates, brunch gives off a more relaxing and refreshing vibe to couples. You don't have to be too casual nor too dressy to look good too, especially if you plan to enjoy the rest of the afternoon more.
Square pants are great outfits for those who are not too comfortable with skirts or simply prefer to wear pants. It's still very feminine especially when worn with peep shoulder floral tops. These outfits are not revealing but rather refreshing and relaxing to the eyes — making you look charming and presentable.
If you are into dresses, keeping it casual, comfortable and dainty is a great way to go — after all it's a brunch you are going to. Try floral dresses, and those with ruffles for a more frilly and girly look.
3. Candle lit dinner
Of course, when it comes to Valentine's date, the candle lit dinner is still considered the most romantic date to go for. Since it's candle lit, it's time to level up your style.
When going on dinner dates, it's best to know where the date will be so you'd know whether to wear a dressy outfit or go for long evening dresses. Of course, if it's a surprise, you can start off with something semi formal or casual dresses and skirts with floral printed tops. To make it look even classier, off shoulder dresses or blouses is a great way to go.
While most girls would go for pencil or tube cut skirts, if you are a bit conscious wearing those, box pleated skirts has a more conservative yet classy look.
For more formal dinner dates, go for red to maroon evening long dresses. Black may be more formal, but for Valentine's you can definitely get away with red.
Off shoulders are still a trend with evening dresses, especially one which accentuates your slender neck and shoulders. It's elegant especially as it highlights your graceful movements.
You can also opt for a more conservative style. A godet dress or pant suit in maroon velvet is definitely classy and stylish.
4. Night out with the girls
Of course, Valentine's day is not only for those in a relationship. Celebrate love with some gal pals or your family, and do it in style.
Enjoy cocktails with your gal pals with casual dresses in red and maroon. A velvet dress during cocktails is definitely chic and stylish even if it has a simple cut.
Drape dresses are also stylish for night out with friends.
Date with family may mean dressing more simpler but not without style. Black floral dresses or red and laced dresses are great outfits to wear for a more conservative yet feminine and chic look.
If you love pants, button down pants are great for evening dates too.
These outfit suggestions are just a few ideas on what to wear on your Valentine's day date. Don't be afraid to dress up. Just remember, whether it's V-day or just any day, you deserve to look good and feel good.